Cloud Kinetics is the proud recipient of the AWS ASEAN Rising Star Partner award, which was presented at the AWS Partner Summit held in Singapore on 3 May 2023. This award is a testament to Cloud Kinetics' dedication to customer obsession and its achievements in empowering enterprises regionally and across industries in their acceleration to the cloud.
The ASEAN Rising Star Partner of the Year award is presented to a consulting partner who has strategically grown their AWS business in the last 12 months from a revenue, scope and build perspective.
It recognizes significant contributions to AWS in specific areas relating to new-to-AWS customer acquisition, large strategic migration and modernization, and coverage to build capacity and capability of its AWS Partner Network (APN).
Cloud Kinetics has a laser focus on executing transformational cloud projects and collaborates closely with our in-country teams to establish a sound cloud agenda, with a well-planned modernization roadmap for businesses in their digital transformation journeys. We are grateful to them for bringing the AWS cloud to life for our customers, said a spokesperson from AWS at the Awards.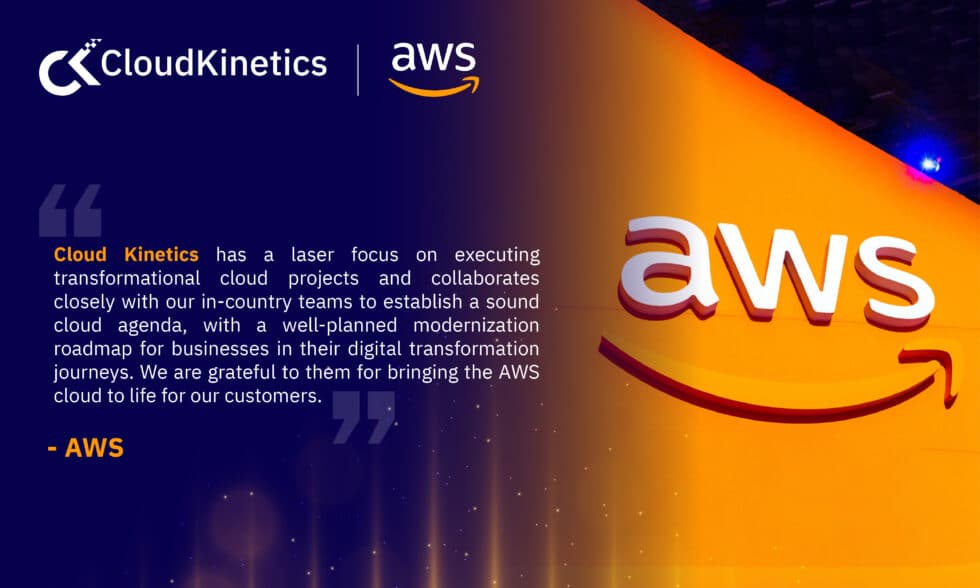 "We are extremely proud to have been recognized as AWS ASEAN Rising Star Partner of the Year. This award is a validation of the collective efforts of our team and would not be possible without the support from AWS, in enabling us to go above and beyond to deliver unmatched value to our customers," said Saleh M "Haji" Munshi, Group CEO of Cloud Kinetics.
Announced across the year, AWS Partner Awards recognize a wide range of born-in-the-cloud and traditional services and software partners whose business models have embraced specialization and collaboration. The awards honor partners whose business models continue to evolve and thrive on AWS as they work with customers.
"Many enterprises in the region are still in the early stages of their cloud journey and have yet to realize the full potential of the cloud. The future of cloud is an exciting one and we look forward to deepening our partnership with AWS to make it easier for more businesses to scale and drive powerful innovation in the cloud. Haji Munshi, CEO, Cloud Kinetics