The startup boom over the recent decade was characterised, in part, by the rise of digital natives businesses (DNBs). Startups needed to be faster, more agile and more innovative on less capital to compete with established enterprises, so many built their businesses on the cloud to leverage advantages such as scalability, cost optimisation and immense computing power from day one. With the COVID-19 pandemic making digitalisation a business necessity, companies are now looking to DNBs as the example to follow.
The cloud is central to a DNB's existence. Grab, Flipkart and Shopee are some of the most famous examples of DNBs that were able to maximise the cloud's advantages to scale quickly and pivot efficiently to changing consumer needs and trends. Their resilience and success have made the DNB business model one that companies everywhere are now striving to emulate – but choosing and optimising the right cloud platform is essential.
How the cloud supports DNBs
Being 'born in the cloud' gave DNBs access to cloud services that were more efficient and flexibly priced, which enabled them to be more productive with limited resources. While this was primarily important from a cost and scaling perspective, it also meant that startups were better able to safeguard their critical assets and stay resilient in the face of disruption. As a result, many startups performed better during the pandemic compared to their traditional counterparts.
Some cloud technologies that became game-changers for DNBs include machine learning, where artificial intelligence tools within cloud platforms automate data analytics to accelerate key decision-making for DNBs. For instance, these tools can analyse and capture resource consumption patterns to produce a more accurate forecast of inventory needs. Additionally, DNBs also often rely on the cloud's multi-layered security functions such as network protection and data compliance to protect their fully virtual assets.
One of the greatest advantages of the cloud is its immense data processing capabilities. Many DNBs offload their vital but routine commodity capabilities to the cloud, which frees up valuable time and resources for other critical purposes such as research and innovation for their own product. Shopify, for example, cited "relying less on its own data centres and spending more time developing its platform" as a major advantage of operating within the cloud: specifically, the Google Cloud Platform (GCP).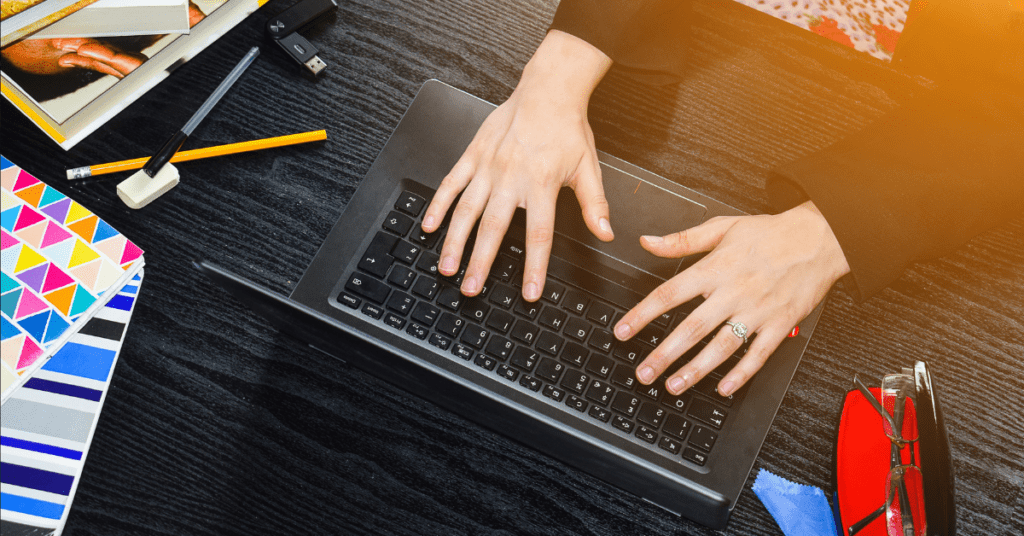 DNBs on the Google Cloud Platform
As one of the most prominent players in the cloud industry, the GCP is a popular choice for Digital Natives – especially with its Google Cloud Startup Program, which aims to supercharge the growth of emerging startups by encouraging them to build their business in the cloud.
Not only do first-timers enjoy access to a free tier to use selected GCP products such as Compute Engine, Cloud Storage and BigQuery for free with a usage cap, they can also opt for a 90-day free trial with US$300 worth of GCP credit to explore more advanced features. Following that, they can upgrade to a paid Cloud Billing Account to enjoy enhanced program access and support.
GCP features thorough encryption measures to ensure that GCP data is accessed only by the right people. Intuitive tools for containers and microservices, such as the Google Kubernetes Engine and Cloud Run, enable Digital Natives to streamline the app-building process. Leading-edge data analytics and AI solutions such as BigQuery rapidly analyse Big Data for better business outcomes, while the centralised Google Workspace allows for real-time communication and collaboration between users in different geographies.
Choosing the right cloud consulting partner for cloud optimisation
Startup DNBs might have a head start in the race to digitalise but established enterprises can also become DNBs via a comprehensive cloud adoption strategy, which incorporates everything from cloud migration to operational processes. It may take more time to complete the transition, but this is necessary to avoid incurring more technical debt, which will cause the business to lag even further behind if left unresolved.
While GCP and other cloud providers all have the capacity to significantly accelerate the growth of all Digital Natives, different businesses have different needs. It can be challenging for businesses at any level to determine whether a particular cloud provider would best suit them – and it is important to make a suitable choice as this will set the stage for future IT development.
At Cloud Kinetics, we implement assessment tools such as our CloudPhysics and StratoZone, which can compare different cloud providers to provide an informed cost-benefit analysis for DNBs. Additionally, our cloud experts can provide a cloud strategy assessment to provide insight into whether a cloud service provider's offerings are suitable for the DNB.
By choosing the right cloud consulting partner, DNBs can ensure they partner with the best cloud provider for their needs and avoid unnecessary costs such as oversubscribed credits and inefficient cloud services implementation. At the same time, they also get a better sense of their current business position and data-related needs.
The future of DNBs
We foresee that becoming digital native will be the next standard of business operations in the future, especially as we transition towards a digital-first society. As the cloud is the primary enabler of DNBs, how businesses choose, utilise and optimise the cloud will become one of the most important business decisions that they can make.
As an experienced cloud consulting partner, Cloud Kinetics can help businesses make the most informed choice of cloud and optimise their usage, which will help accelerate cloud adoption, increase efficiency and productivity, and ultimately ensure that businesses reap all the benefits of embracing their transition into becoming a fully-fledged Digital Natives Businesses.