AI Education, in collaboration with Cloud Kinetics, launched AWS Re/Start – free cloud computing skills Training program in Vietnam. The program officially opened in the morning of May 12, 2022.
With the presence of senior leaders from AWS, AI Education, Cloud Kinetics, and special guests from partners, departments and organizations, the opening ceremony of AWS re/Start went very smoothly, and inspired many individuals to attend.
AWS re/Start is a free 12-week training program first launched in Vietnam that helps the underemployed develop their cloud computing skills and launch their careers in the technology industry. AI Education, Cloud Kinetics, and AWS re/Start are helping to build a new, diverse, and inclusive platform of cloud workforce by upskilling individuals who are looking for a thriving career in this field.
Right from the start, the program has proven to be extremely promising with more than 700 applicants, and after rounds of selection and interviews, the first course of AWS re/Start has started with 25 students. Currently, the number of candidates wishing to attend the program is increasing, and it is expected that new courses will be opened continuously in the future.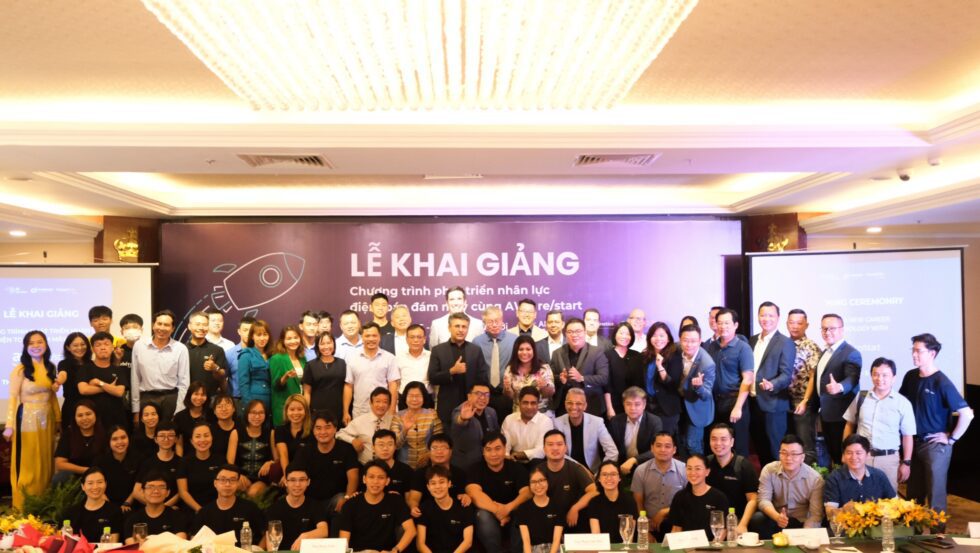 During the event, the special guests had a very profound sharing about the cloud computing industry and the great opportunities of the industry in Southeast Asian countries, especially Vietnam.
Bung Tran, co-founder and president of AI Education, said, "The talent ecosystem in Vietnam is experiencing accelerated digital transformation. However, there is a shortage of workers capable of meeting the new demands of the 4.0 industrial revolution. For example, the transition to cloud computing among Vietnam's largest banks requires a skilled workforce capable of handling cloud-related jobs. AI Education aims to reskill and upskill the workforce in Vietnam and the neighboring countries. I am pleased that AWS re/Start is now available in Vietnam. The program offers new opportunities to learners who are currently unemployed or want to switch their careers to cloud, which will help reduce the cloud skills gap in the country."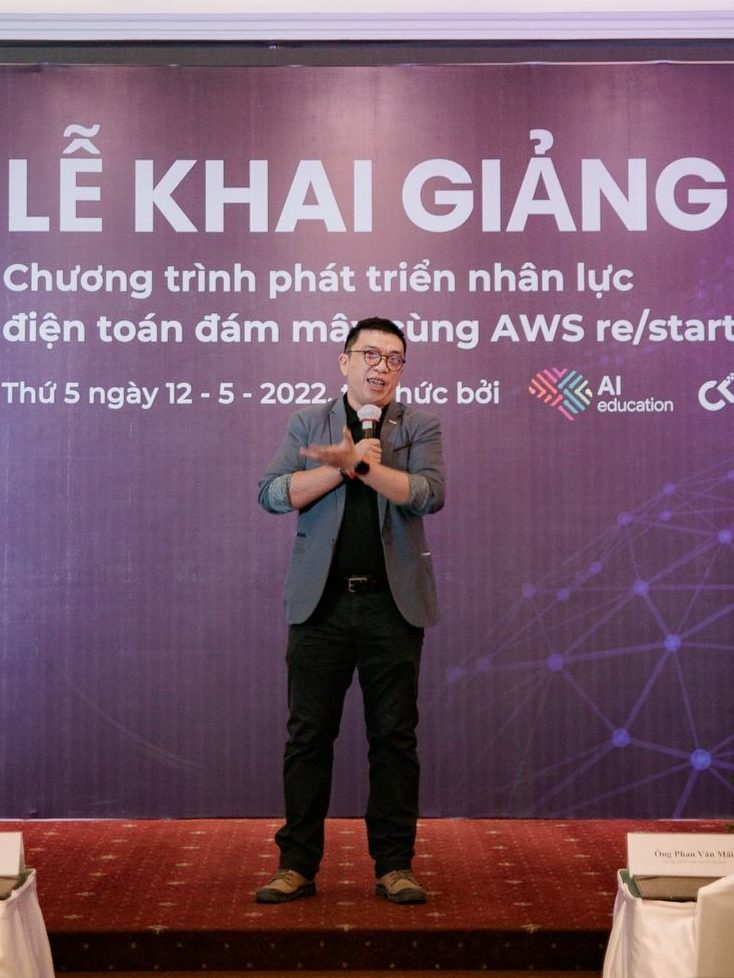 Conor McNamara, Director of AWS Commercial Sector in ASEAN, said, "AWS re/Start brings "net-new" talent into the workforce, establishing a win-win-win scenario for individuals to launch successful careers in the cloud, organizations to increase their competitive edge with in-demand talent, and communities to thrive and grow. We are proud to collaborate with AI Education and Cloud Kinetics to launch this program and build early cloud skills talent to support our customers in their cloud journey."
Anirban Roy, Deputy CEO, Oriental Commercial Joint Stock Bank, said, "As we strive to move more of our workloads and applications to the cloud, it's crucial to have skilled cloud talent on our team. We look forward to recruiting AWS re/Start graduates because they will come prepared to fill roles such as junior cloud associate and DevOps engineers. This program allows us to connect with potential employees that we otherwise may not have access to."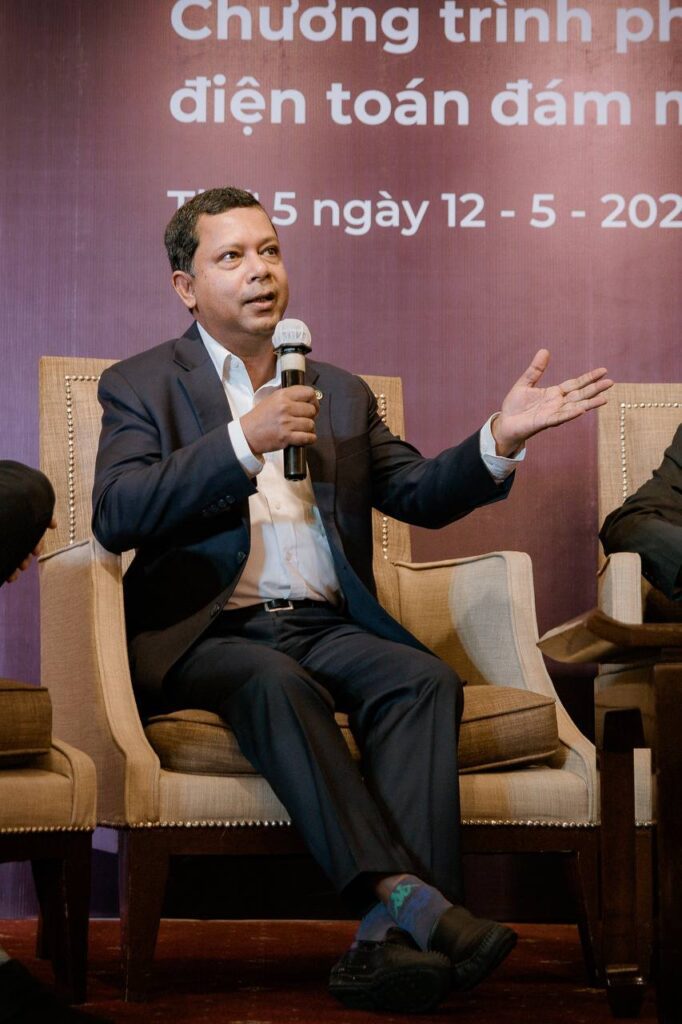 Haji Munshi, CEO of Cloud Kinetics, said, "Cloud skills development is a critical foundation for organizations looking to embark on the digital transformation journey. By collaborating with AWS and AI Education, we will be providing real world scenarios and projects for the candidates to work on. We believe this will help fill the talent gap with true cloud practitioners."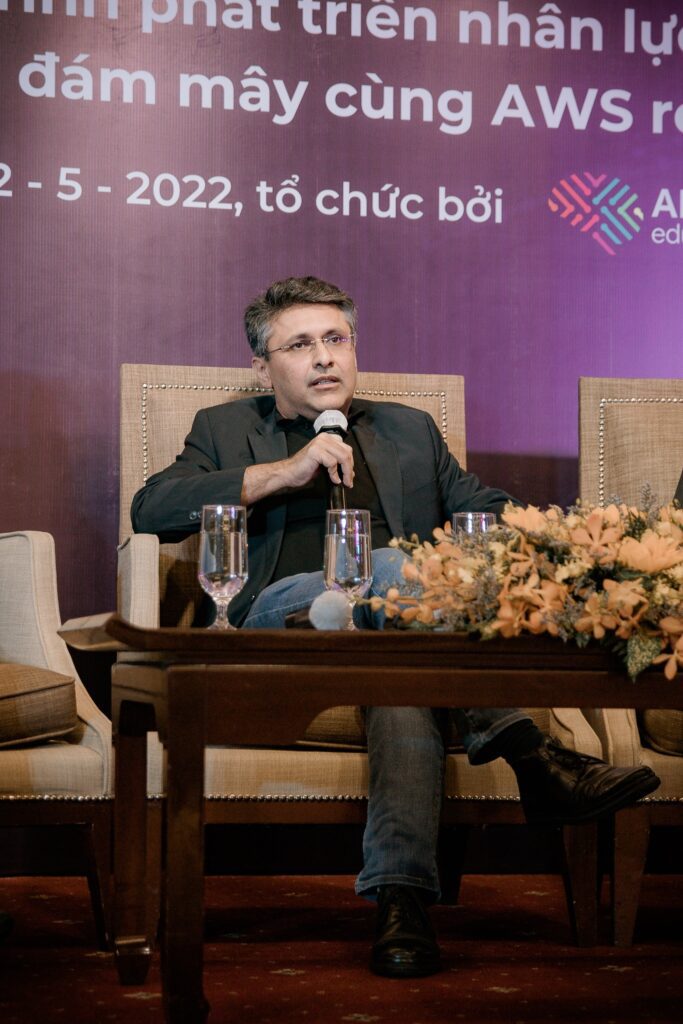 About AWS re/Start organizers:
Cloud Kinetics (CK) is a leading managed cloud service provider (MSP) with operations in 8 countries. CK specializes in cloud migration, complex cloud assessments & integrations, hybrid cloud optimization, data modernization, application modernization, and running mission-critical operations on the cloud.
As a Premier Partner of AWS, Cloud Kinetics strongly believes that this program will successfully incubate many key talents and human resources for the cloud computing industry in the future.
For more information about Cloud Kinetics, visit: https://www.cloud-kinetics.com
To learn more about AWS re/Start, visit: https://aws.amazon.com/training/restart
To apply for the program, visit: www.cloudcareer.vn