This session was all about unlocking the secrets to seamless Zero Trust Security adoption across diverse cloud environments!
We were thrilled by the turnout and participation at this exclusive session hosted by AWS, HashiCorp and Cloud Kinetics, where we explored the critical topic of Zero Trust Security Adoption in the Cloud.
As businesses migrate to cloud environments, the conventional approach to security is evolving. The shift from static and perimeter-based security to dynamic and identity-based security is a paradigm we cannot ignore. Zero Trust Security, rooted in the principle of trusting nothing and authenticating everything, is clearly the way forward.
Speakers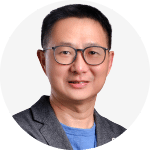 Partono Luminto
Sales Director
Cloud Kinetics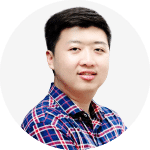 Hendra Tanto
Sr. Solutions Engineer
HashiCorp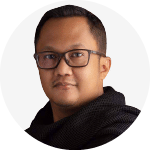 Fitra Alim
Technical Director
Cloud Kinetics
Highlights of the session
Participants gained insights into the latest advancements in cloud security strategies
Sessions focused on best practices for implementing Zero Trust Security in organizations.
A productive opportunity to network with peers and industry leaders in the cloud security domain
Agenda
15.00 – 15.30: Welcome and Registration
15.30 – 15.35: Welcome Address by Cloud Kinetics
15.35 – 15.55: Zero Trust in Action with Cloud Kinetics: Fitra Alim, Technical Director, Cloud Kinetics
15.55 – 16.15: The Pillars of Zero Trust X Vault & Boundary: Hendra Tanto, Sr Solutions Engineer, HashiCorp
16.15 – 16.35: Fun Activity / Coffee Break
16.35 – 16.55: Managing Secrets Securely: Hendra Tanto, Sr Solutions Engineer, HashiCorp
16.55 – 17.15: Managing Your Data Securely: Fitra Alim, Technical Director, Cloud Kinetics
17.15 – 17.35: Q&A Session

17.35 – 17.40: Closing Speech by Cloud Kinetics 

17.40 onwards: Networking & Dinner
We look forward to your presence at  our next knowledge-packed session. Together, let's explore the future of cloud security through the lens of Zero Trust!