Speakers: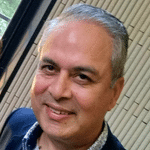 Aubrey Bent
FinOps Managed Services Director
Cloud Kinetics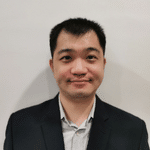 Brian Lim
Industry Technical Specialist
Intel
According to a recent survey conducted by the FinOps Foundation, organizations that have adopted a FinOps culture stand to save 30% on their cloud spending.
A sound FinOps culture translates to:
Better visibility into cloud spending
Optimization of resources
Improved collaboration between finance, engineering, and operations teams
Faster time to market and increased innovation
In this exclusive panel discussion, participants explored this further and learned about managing cloud spend, while optimizing time and resources.
Panelists included:
Aubrey Bent, FinOps Practice Lead at Cloud Kinetics, with 20+ years of IT and focused Cloud Financial Management experience
Brian Lim, Industry Technical Specialist at Intel, with expertise in optimizing and protecting critical applications and data storage on Cloud
The discussion was followed by Q&A and opportunities to connect one on one.
For many participants, it proved the perfect opportunity to get invaluable insights from industry experts and jumpstart their FinOps journey. Stay tuned for more such webinars!