Speaker: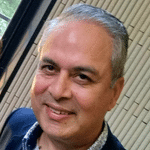 Aubrey Bent
FinOps Managed Services Director
Cloud kinetics- Australia
According to a recent report, organizations with a sound Finops culture stand to save 30% on their cloud spending. In this masterclass webinar, Aubrey Bent, Cloud Kinetics FinOps Practice Lead, with 20+ years of IT experience & 8+ years focussed on Cloud Financial Management, shared practical insights & best practices on managing your cloud spend while optimizing time and resources.
Session highlights included:
Finops 101: Why your organization needs FinOps
The FinOps framework
Use cases & user stories
Discovery steps to get started
The session was followed by Q&A and opportunities to connect one on one.