As digitalisation and data use continues to increase exponentially, organisations have more digitised assets to protect – making data protection and security priority concerns for CTOs. Even with increased IT security investments made in 2020, an IDG study found that 80 percent of senior IT leaders still believe that their organisations lack sufficient protection against cyberattacks.
With more businesses starting their digitalisation journey by moving to the cloud, cloud-powered digital data protection solutions, such as Druva, are gaining traction for their specialised features in streamlining data protection processes for enterprises and their ability to safeguard digital assets in the cloud.
The Druva Platform
Built on Amazon Web Services (AWS), the most widely adopted cloud platform in the world, Druva is a Software as a Service (SaaS) platform that provides data protection solutions across data centres, cloud applications and endpoints through swift recovery and backup.
Druva's patented cloud architecture harnesses the power of AWS's public cloud to form a streamlined system that reduces the complexity and costs of data protection services for businesses, ensures compliance for borderless businesses and improves cyber resiliency while providing critical insights that can better enable business continuity. These features are essential to tackle today's common, yet impactful, cyber issues.
Today's top cyber issues
Major cyber concerns in this digital age include threats of malware (malicious software), data losses from natural disasters and potential data compliance breaches. These concerns significantly affect the security levels of data, eventually impacting the effectiveness of business continuity itself.
Data loss typically arises from both malware attacks and natural disasters. By using malware, cyber-criminals can hack into an operation's systems, encrypt the files and then demand a ransom in exchange for a decryption key. From notable examples such as the US$50 million Acer ransomware attack and the Microsoft Exchange server hack that affected 30,000 organisations, it is apparent that the threat of malware is highly dangerous.
With natural disasters, the associated risks of power outages and hardware failures are leading causes of data loss, especially for businesses that choose to maintain on-premises servers for the majority of their data. From these 'acts of God', the costs of such risks were exemplified when a tornado destroyed the headquarters of Western Express in 2020, wiping out the company's crucial data centre hosting systems. Even though data systems were backed up the night before, the company still lost 30 minutes' worth of data – which could not only be detrimental but disastrous, depending on the classified level of the lost data.
While the events above are unexpected in nature, data compliance issues are dependent on established regulations already in place. As businesses migrate to the cloud and become borderless, they often face challenges to ensure that their data and operations remain locally compliant, which can then incur legal liabilities.
If these compliance regulations are not adhered to, it may result in costly fines for businesses, such as the €35.3 million fine incurred imposed on H&M for breaching the EU's General Data Protection Regulation (GDPR) rules in 2020. Therefore, from the heavy costs illustrated, it is crucial for businesses to ensure their data's protection and backup through tools like Druva.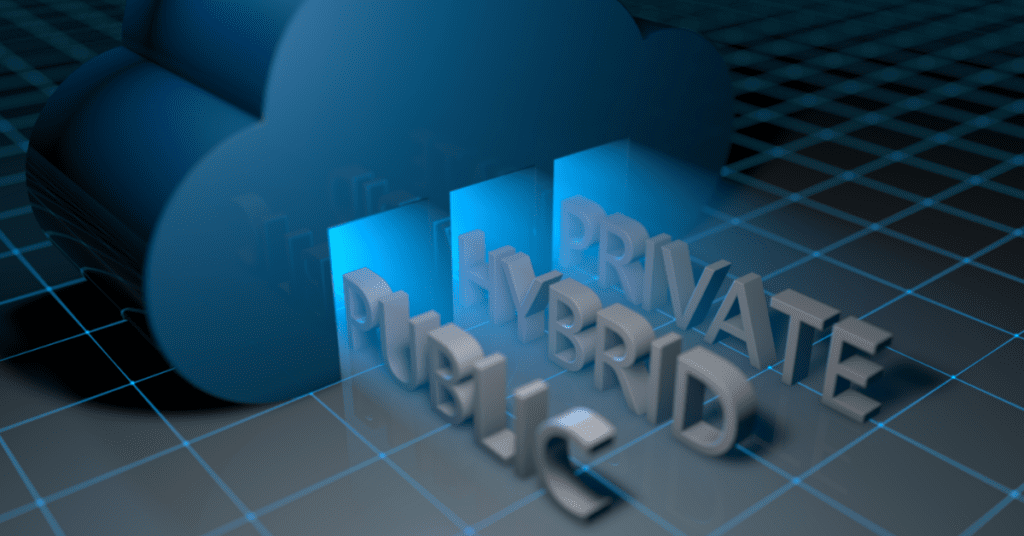 How Druva addresses today's cyber issues
Druva, a compliance-certified platform, is built with centralised and automated features that provide a streamlined process for data extraction during backup and recovery procedures. The platform's key features include hybrid cloud solutions, disaster-recovery-as-a-service (DRaaS) and data compliance adherence.
The platform ensures data protection as its direct-to-cloud backup feature does not require the implementation of additional hardware infrastructure. During unexpected crises such as natural disasters, businesses having most of their infrastructure on-site can use Druva as a "turnkey" solution to safeguard their data and mitigate disruptions caused by hardware damage and power outages.
Equipped with DRaaS capabilities, Druva minimises the impact of data loss because the centralised data protection platform is securely managed in AWS, whether the data is at rest or in transit. As a certified AWS Solution Architect, Cloud Kinetics has employed Druva as part of a larger solution to help our client, Enersys, orchestrate and generate a disaster recovery and effective business continuity plan (BCP) for their on-premises data across its multiple data centres.
With this solution, Druva can recover applications for the business within 15 minutes to an hour with a single click in the event of a disaster or cyber-attack, greatly minimising disruption and downtime. The platform also instils proactive support through consistent data verification and feedback cycles that ensure data backup and restoration. If corporate data is ever encrypted and held ransom by a malicious party, the business can quickly retrieve an up-to-date backup of their data instead of being forced to pay the ransom (often without any real guarantees) and experiencing service disruptions.
Druva also has a compliance monitoring solution that features a single, fully automated dashboard that constantly monitors company data with prebuilt or customised compliance templates. It can proactively alert users to key regulations or report violations on a 24/7 basis, defensibly delete sensitive data in the cloud backup or source files in response to potential violations of key compliance standards. It can even simplify endpoint protection governance for the remote workforce. Altogether, this dashboard feature significantly streamlines the compliance process, giving both businesses and their users greater peace of mind.
Moving forward with Druva
Cloud migration does not make data entirely immune to external threats and nor will it completely address all compliance matters. Hence, businesses should leave nothing to chance. Every point of vulnerability runs the risk of exploitation, making data protection and backup solutions like Druva the new business necessity.
As a trusted AWS partner and with our experience with Druva, we can ensure that businesses are well-prepared to handle modern digital threats and emerge more resilient – both today and in the future.