Growing needs and evolving expectations of customers have put the spotlight on how companies manage their contact centres. Today, more than ever, businesses need to improve their processes, scale their IT systems and move to a technology that can guarantee a seamless customer experience. With cloud technology, artificial intelligence and machine learning, contact centres are recognizing the advantages of cloud-based call centres in their particular industries.
Offer an exceptional customer service experience is the primary objective for call centers, whether they are focused on inbound calls, outbound calls, chat or social interactions. Depending on organizational needs, contact centers can implement an array of different technologies – from basic to sophisticated. However, a large number of companies are still maintaining their critical customer data using legacy on-premise solutions. One of the main reasons for choosing an on-premise contact centre is the reliability of connection between the customers and the representatives. Nonetheless, on-premise call centres have their own limitations when compared with Cloud-based call centres.
Cloud-Based Call Centres
Cloud-based contact centre software offers the tools that are most relevant for your industry, integrated with the different software that assists in delivering a seamless journey to customers. The software is a network-based service in which a cloud provider owns and operates call centre technology remotely and provides its services to businesses in a subscription model. In cloud-based centres, need of hardware is eliminated which ultimately removes the issue and costs of maintaining on-premise equipment and its upgrades. This type of call centre is built with APIs — the software blocks that are fuelling modern communications.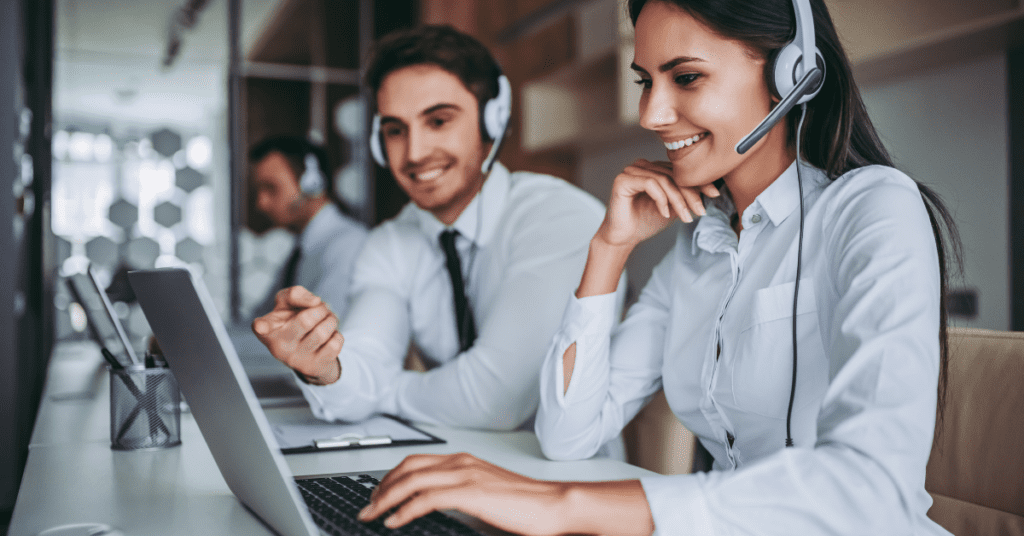 Benefits of Cloud-based Call Centres
Reduce costs and improve ROI
On premise call centers require CapEx (Hardware, licenses, housing servers) and also involves onsite installations and maintenance. Due to reduced expenditure on hardware and maintenance, deploying your call centre software on cloud will have a positive impact on your IT and resource costs and improve your ROI.
Full featured, state of the art, multi-channel contact
With the benefit of being available anytime, anywhere, your agents can now respond and engage your customers through multiple channels, and not be limited by physical availability on-premise.
User-friendly systems
Cloud-based solutions are designed with users in mind using advanced technologies. This allows call centre agents to benefit from enterprise level functionality without the hassles of gruelling training on legacy systems and daily usability struggles.
Improved Customer experience
Using cloud-based systems, it is possible to create an experience that anticipates your customers' needs and provides the relevant service. Data about your customers can be gathered from multiple sources and a personalized experience can be delivered every time.
Ease and speed of deployment
Implementing on premise contact/call center may take several months due to hardware purchase, setting up infrastructure, find compatible/suitable software's, licenses. On the other hand, setting up cloud based solution is very quick as it involves installing an app on a computer which functions out of the box.
Scalable & Flexible
As business grows, your call centre needs may also evolve. It is easy to scale your cloud-based systems elastically as compared to on-premise systems which may be restricted by hardware or licenses. Cloud-based call center systems also offer more flexibility as most of them operate on a pay-as-you-use model, which is suitable for businesses with seasonal requirements.
Ready Integrations
With ready integrations, it is possible to integrate other services that can help agents as well as customers. For example, integrating your call centre system with your CRM or helpdesk ticketing system can not only improve your agents' productivity but also give the decision makers advance access and enable data-driven decisions. Such integrations are easily possible with cloud-based systems.
Reporting & Analytics
It is possible to gather a wealth of information about your customers and your business if you have the right reporting and analytics tools integrated into your call centre systems. With the right analytics, companies can track, measure and reiterate to improve customer experience, gather response on marketing campaigns, collect consumer feedback and many more.
The Final Word
Today's complex and competitive business environment demands agility and customer focus. Call centres play a critical role as a touchpoint between your business and your customers. The experience your customers face may mean the difference between retaining or losing their business. cloud-based call centres are built for high availability and integrated experience. Working with a strategic partner who can understand your requirements will allow you to achieve your business goals.