As more companies make the shift to the cloud, it is imperative that businesses maximize the cloud's benefits to stay ahead competitively. Cloud-managed services can play an important role in helping businesses optimize their cloud platform and improve operational efficiency, productivity and cost savings for the long term.
Cloud Managed services are often subscription-based, which makes them scalable and cost-efficient compared to in-house management. They cover everything from migration and security to backup and disaster recovery and are provisioned by external cloud-managed services providers (MSPs), which provide end-to-end solution management. This creates a more robust IT infrastructure that is constantly up-to-date and enables businesses to free up critical resources for use in other areas.
Optimize Your Cloud-Based Business with Managed Services
Cloud Migration
Shifting the whole IT infrastructure of a business to the cloud can be a daunting prospect, especially for first-time cloud adopters and for companies whose resources are spread across multiple locations. This is where an experienced cloud MSP can be a significant asset as they can ensure that everything is correctly migrated and minimize operational downtime.
One of our clients, a leading e-portal company, needed to migrate to the cloud to upgrade their resources and improve network performance but faced potential compliance issues due to the geographical spread of their resources. Cloud Kinetics was able to use the ARMS Platform Plan and the Arcus automated migration toolkit to simplify the migration process and make it more efficient, which resulted in an error-free resource migration with minimal downtime.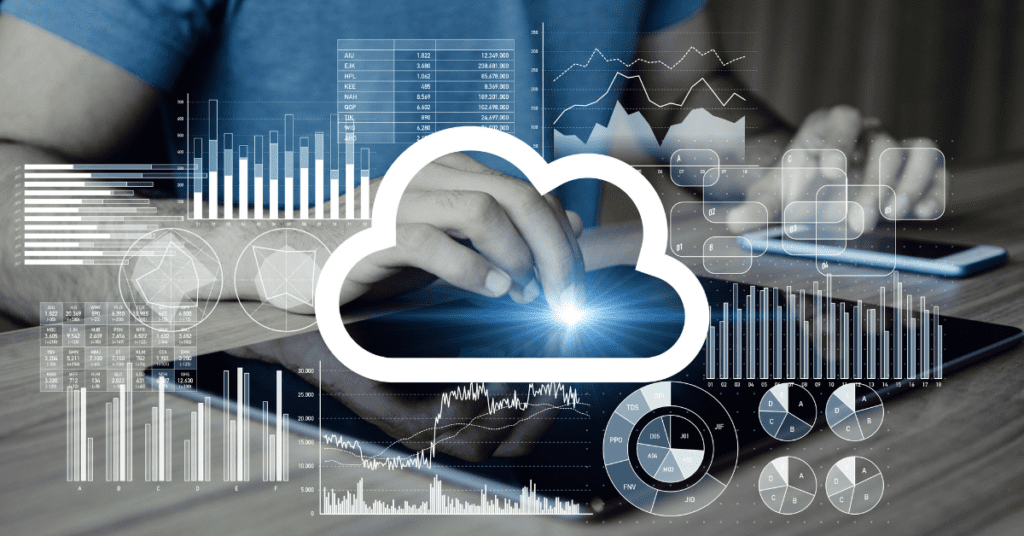 Cloud Consulting
While there are many ways that the cloud can help a business resolve its pain points, it is up to the business to identify those needs and implement the right solutions.
Cloud MSPs can provide assessments by and consultations with cloud experts top in point core business needs and match them to the appropriate cloud services based on resources and budget. They can also help businesses develop a cloud strategy and roadmap for long-term implementation, ensuring that companies continue to optimize their cloud in the years to come.
Cloud Security
The sheer volume of digital resources and mission-critical assets now on the cloud means that cloud security must be of paramount importance to businesses.
Instead of hiring teams for round-the-clock security monitoring, companies can outsource their cloud and data security to MSPs. With experts covering continuous monitoring, in-depth security analyses and rapid response full-time, they can eliminate single points of failure within the cloud environment and quickly mitigate any potential threats at a fraction of the cost of creating a full in-house team.
DevOps Solutions
A portmanteau of Development (Dev) & IT Operations (Ops), DevOps is an amalgamation of tools and practices to elevate a business's efficiency – and DevOps adoption is accelerated by the cloud.
Cloud MSPs can support organizations in DevOps adoption by facilitating integration, such as by installing a shared data drive for the business within a cloud network. This creates a highly collaborative operational environment with reduced communication lag time in communication and more streamlined operations.
Cloud Disaster Recovery
Businesses can no longer afford to be unprepared for any major IT downtime or data loss arising from unexpected disasters. Cloud services such as cloud disaster recovery can minimize the impact of any unforeseen events and prevent significant fallout.
MSPs provide disaster-recovery-as-a-service (DRaaS) for the cloud, which involves backing up and replicating a business' systems and data to a private or public cloud. This creates a failsafe process and helps to ensure business continuity if the worst happens, which can save businesses millions in lost revenue and protect their reputation.