Today, Cloud-Based Workspaces are becoming the norm across companies, particularly with the rising necessity of remote working arrangements. They have transformed traditional ideas of the workplace with features such as location flexibility, data security, better collaboration and accessible storage.
Recently, an online study indicated that almost 30 percent of participants would leave their jobs if their company rescinded remote working arrangements. This suggests that cloud-based workspaces are already shaping expectations of what the future of working will look like – and may very well become the foundation upon which next-generation offices will be built.
Increased downsizing or removal of physical offices
Thanks to the cloud, employees no longer need to be tethered to physical offices as they can now access essential data, applications and critical systems from anywhere – especially with cloud native desktop virtualisation services. These services are usually deployed on a virtual private cloud, which means no data is stored on the local device and the security risk is reduced.
Better agility, cost optimisation, security and reliability are driving many companies to downsize their physical offices in favour of this more fluid arrangement, including historically inflexible financial institutions such as banks. As more companies look to cut operational costs to weather the economic downturn, we may see more opting to go fully virtual to slash their overheads and stay afloat.
Better internal collaboration and business continuity
A significant benefit of cloud-based workspaces is their ability to digitally collaborate in real-time. With cloud storage and cloud-based productivity apps, we may see team members working on the same document or accessing the same files at the same time instead of sifting through long email chains or slowly downloading and unzipping files. This should result in significantly increased efficiency and productivity, as well as faster turnaround times for projects.
A cloud-based setup also enables businesses to continue from anywhere in case of physical disruption. For instance, in traditional call centre setups, employees can only take calls at their desks. But a cloud-based contact centre means customer support agents can work from anywhere instead of a centralised location – and cloud makes it possible to enhance the call experience with artificial intelligence.
At Cloud Kinetics, we implemented AWS Connect for a client. The client, a global colocation data center, was looking for a Contact Centre solution for their end Customers across East Asia and Europe regions. The client was looking to standardize the entire Contact Centre solution by using a common call flow to the extent possible including a feature-rich CCP. Further, all integrations starting from retrieving information from SalesForce CRM to updating fields & call text in those regions where it was mandated, were created as components. As a result, we were able to deliver an enhanced user experience with personalized IVR based on the caller region
Enhanced computing speed for heavier tasks
The cloud's powerful, scalable computing abilities mean that it is capable of handling heavy computing and processing tasks – once thought only possible with extensive on-premise setups. It can store, analyse and process huge amounts of data in very little time, which will be significant to companies as more process-intensive tasks go digital.
As an example, India's largest electricity distributor had an on-premise IT setup that was struggling to analyse the immense quantities of SCADA (supervisory control and data acquisition) data – up to 500,000 records per day – to generate timely multi-dimensional reports for their decision-makers. This slowed their response time on fixing transmission losses and power failures, as well as on improving service quality.
To resolve that reporting bottleneck, we leveraged our expertise as an Amazon Web Services (AWS) Premier Partner to facilitate the daily transfer of that raw data to the AWS cloud storage. These massive data droves were processed in batches for data cleansing, transformation and loading, resulting in reports being generated in less than a minute instead of 5-12 hours previously. Additionally, we reduced their data storage costs by 60 percent via introducing a pay-as-you-go cloud model.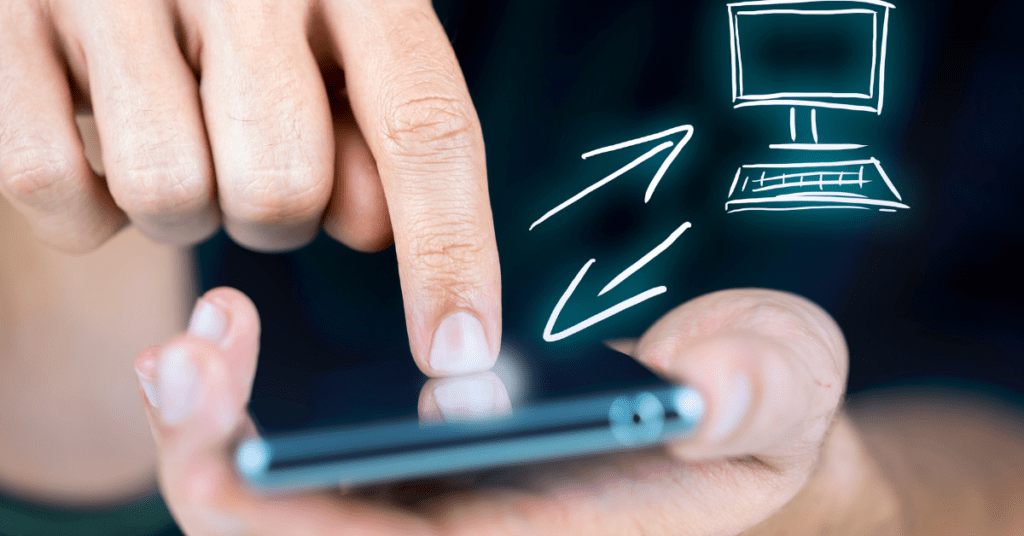 Shaping the future of work
Remote working is not a new concept. It has been around for many years, although the benefits of cloud-based workspaces have accelerated its popularity and made it a frontrunner for the future standard of work. With increased computing power, sophisticated cloud managed services and sheer flexibility, cloud-based workspaces are the natural evolution of the workplace.
As we step into a digital future, companies will require more data insights, collaborative efficiency, higher agility and lower costs to stay competitive – all prominent features of the cloud-based model. That is why we believe it is here to stay, and companies would do well to not just prepare, but join this digital transformation revolution.